100% Guest Satisfaction Guarantee.
read more
Simple, easy and convenient.
read more
No hassle! Unpack your bag once and not worry about anything else for the next few weeks. At each destination we'll give you information about the island, the best sites and points of interest, modes of transportation and even restaurant recommendations. All you have to do is decide on what best fits your groups interests. You won't need to spend hours combing through books wondering what the best sites to see are.
Book with us / sail with us.
read more
You speak directly with us (the owners and also your crew). We can answer any question regarding your sailing adventure so that you know exactly what you should expect from your experience on board.
Customized experience.
read more
We'll make your sailing holiday into a personalized adventure tailor made for your family and friends. Let us make your dream come true. Your tailor made yacht charter will be exactly what you'd hope it would be: bespoke, unique and personal to you.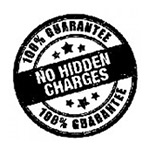 All Costs Included package deal.
read more
All our guests beneficiate of the "all costs included" bundle that includes ALL expenses associated with chartering a sailing yacht (fuel, skipper, final cleaning, etc). You simply pay a one-time flat rate and that's it ! Much easier to plan and budget for!! No hidden costs, no surprise at the end of the trip.
And because actually two people are needed to sail and dock a yacht, both of us will be on board in order to take care of the tasks related to sailing/docking. This way our guest can lay back and relax without being interrupted when the skipper needs assistance.